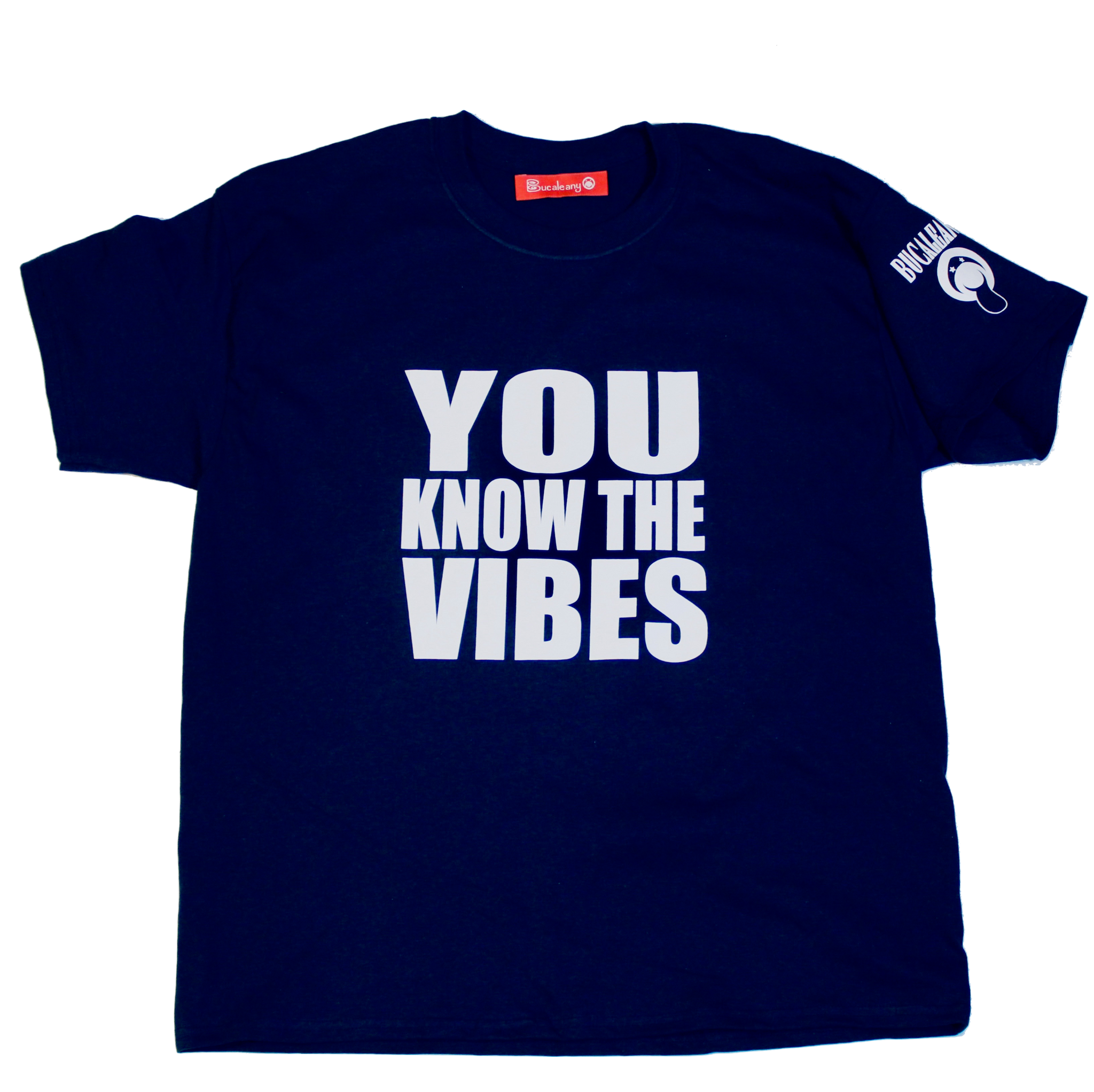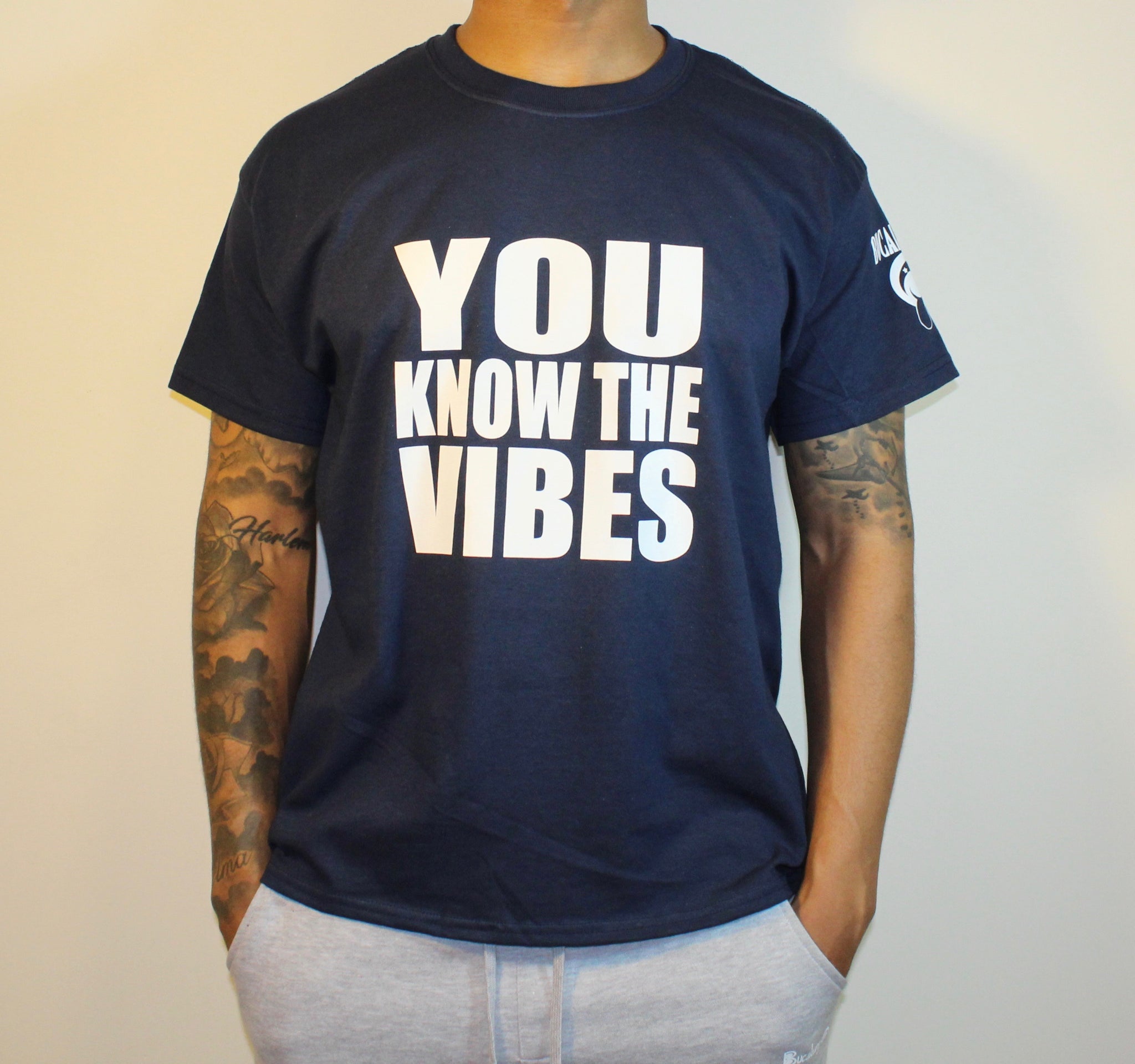 YOU KNOW THE VIBES!
YOU KNOW THE VIBES. When it comes to amazing t- shirts Bucaleany clothing is the best place to get them from. Being Unique and Cool helps set your self apart from everybody else. The cooler the t-shirt the cooler the person. This "You know The Vibes" T-shirt is design with a great fit that leaves you plenty room to have good vibes.  The premium cotton fabric offers an always smooth feel and years of long lasting wear. Machine wash cold water, tumble dry low on heat don't iron the image.
Crewneck

Cotton

Bold text
Fits Comfy
Bucaleany new collection of t-shirt for 2020. If you are a t-shirt lover like most people this is a must have to add to your wardrobe going into the new decade. This t shirt will have heads turning when you walk pass people.  It is 100% cotton and made in Harlem, N.Y. .
The t-shirt can be pre-ordered now! Since the release it has been sort after by people from all around the world.  You Know The Vibes is a great expression of how you feel! With this great quote you can say it with you t-shirt. This saying is very popular and people love it! So you know the vibes get this dope t-shirt so you can say it with your chest lol!