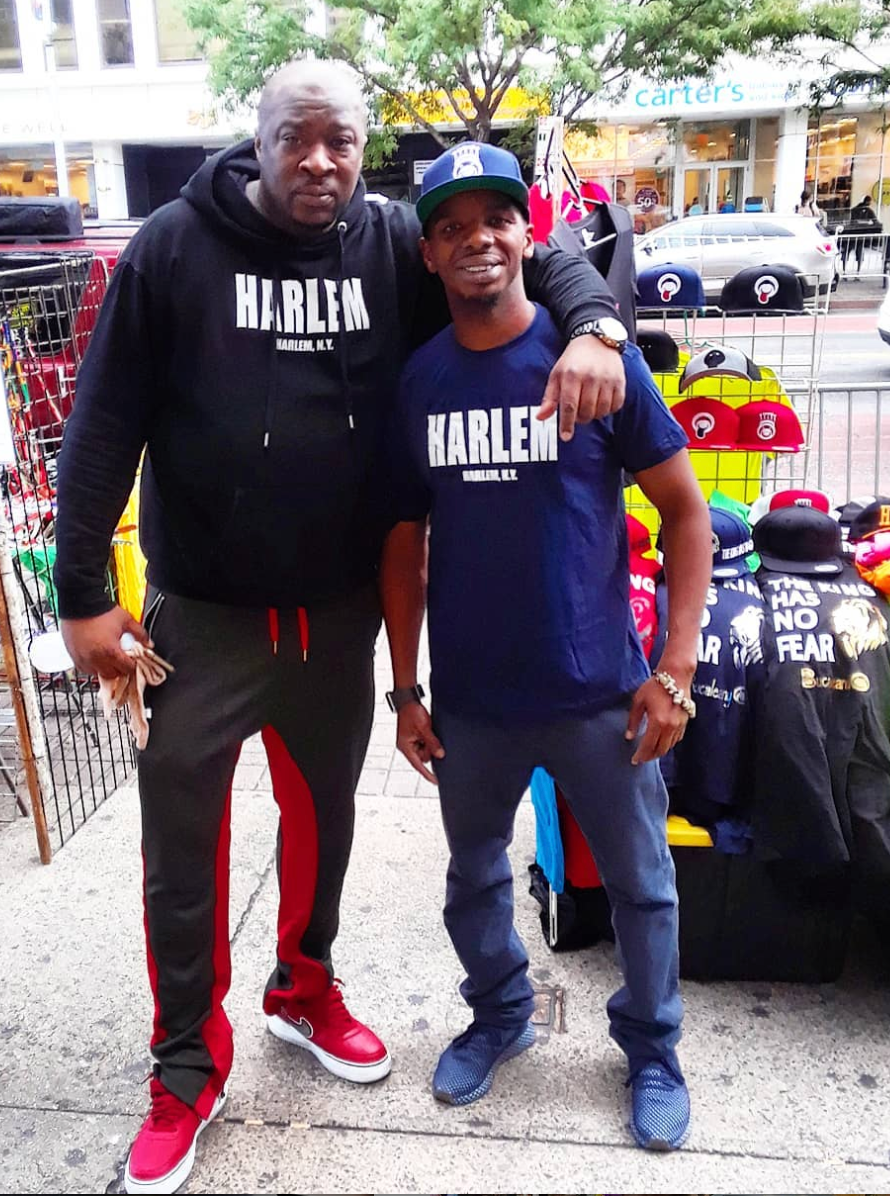 Harlems Wolf of Battle Rap HeadIce was very comfortable in his top quality Harlem Hoody by Bucaleany.
Battle Rapper Legend HeadIce is a champion and is well respect in the battle rap world. When shopping in his home town Harlem N.Y. his first choice is Bucaleany clothing vendor located on 224 west 125th st. It is hoody season so he stopped by and choose the black Bucaleany Harlem Hoody because he said it fits great, very comfortable has a classic look and we always have his size in hoodies. Bucaleany Harlem Hoodies sizes run (S-5X)....
---
The greatest Community event put on for Harlem ever
https://youtu.be/qlgwW3-T4-U
---
---
Big shout out to one of the dopest, coolest Djs and host of power105.1 FM Dj Envy we definitely appreciate the support and for repping that Bucaleany t-shirt (BCLNY). You can get the same t shirt right here at www.bucaleany.com
---
Check the homey Ron Browz aka #etherboy rocking that King of New York Edition Bucaleany Hoodie. In case you didn't know (where have you been, living under a rock?) Ron is a prolific hiphop and R&B producer... to all your faves. Look him up.
Click through the link to cop your ownKing Edition hoodie in Red, Black, Navy Blue, or Heather Gray. Don't wait too long though, these hoodies go fast.
If you're in the area, stop by 224 west 125th Street (btw. 7th & 8th Ave.) in Harlem 2 pm - 8 pm Wednesday thru...
---